tl;dr
Kintsugi🍵 in progress
In the beginning of November, the Kintsugi🍵 month-long Merge dash started! Kintsugi specs and milestones/plans have been launched, and now consumer groups are deep into the dash with an intention to launch a persistent testnet within the first week of December.
Kintsugi specs incorporate all the learnings and minor changes from the Amphora interop. The Kintsugi November dash, then, is an effort to (1) incorporate the brand new changeset and (2) refine and productionize Merge implementations. Kintsugi will culminate within the launch of a persistent multi-client testnet to run by means of the December holidays and function the premise for Merge plans made in January.
Consumer groups are presently working by means of milestones — constructing out options, operating assessments, and doing preliminary interop experiments with different shoppers. Moreover, a Merge devnet is being launched every week this month — merge-devnet-0 is the most recent.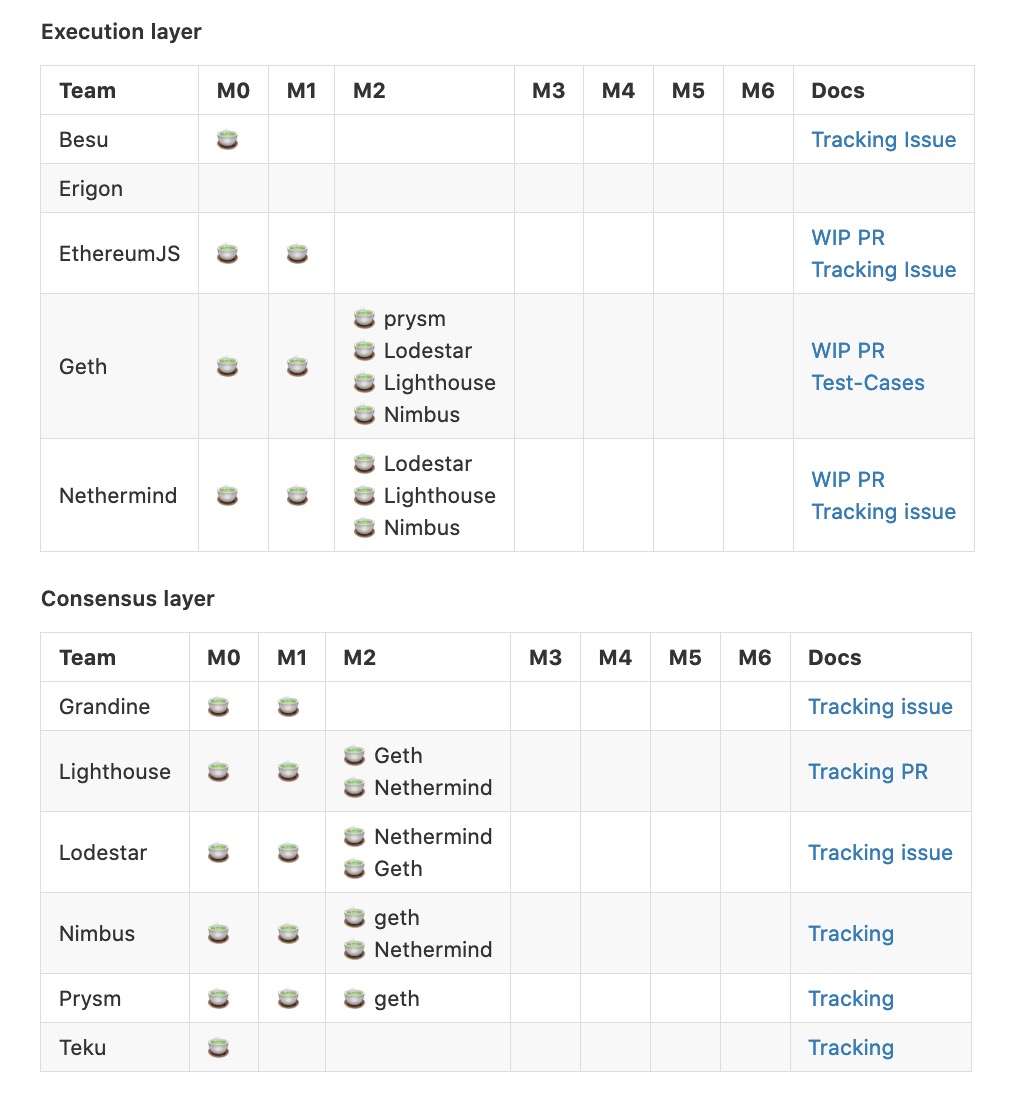 If you're thinking about testing out Merge software program, hold your eyes peeled for consumer releases and testnet directions. We hope many locally will have interaction with the Kintsugi testnet after it's launched within the first week of December.
After the launch of this testnet, the related EIPs and specs will transfer right into a final name standing wherein groups and people put a remaining set of eyes on the changeset earlier than it's frozen. After this, the general public proof-of-work and clique testnets will endure the Merge transition within the new yr as we groups finalize testing and put together for mainnet launch.
Improve to Arrow Glacier
Though Finalized offers primarily with the consensus-layer of Ethereum, the upcoming (minor) improve to the present proof-of-work chain is important for customers operating validators. On roughly December 8, 2021, Arrow Glacier will defuse the problem bomb, pushing it again a number of months. See the Arrow Glacier Announcement for extra particulars on the improve and the related consumer releases.
In the event you run validators, please improve your "eth1 endpoint" (PoW node) earlier than Wednesday, December 5, 2021 to account for the variable block occasions. That is focused to be the final problem bomb earlier than the Merge 🚀